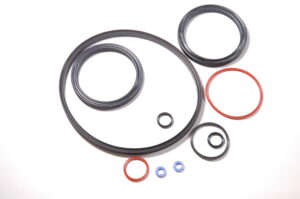 V-seals
VA, VL & VS series per customer design at material of NBR and FKM.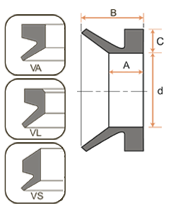 A V-seal in an all rubber seal mounted directly on the shaft to seal axially against counterface, housing, seal case or a similar surface. The long flexible lip is designed to work as a mechanical face seal. It can retain lubricants while excluding contaminants. V-seals can be used as a primarily seal or as a secondary back up seal.
It performs well in dry applications and is capable of handling a greater amount of eccentricity and misalignment than most radial lip type seals.